Want to look and feel a bit younger? Then a Newhaven Natural Facelift Massage may be just what you need. Known as a Natural lift facial massage, facial rejuvenation treatment of simply a natural facelift this is a fusion of a beauty results from a massage treatment.
What is a Natural Facelift Massage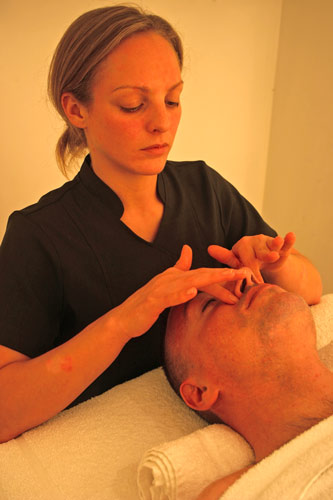 It is a massage using a blend of Japanese and Indian face massage. Using a sequence of massage techniques that act as a natural facelift including acupuncture, lymphatic drainage, facial reflexology and muscle retraining to the face, neck and upper chest. Natural lift facial massage uses the meridians of the face to balance the whole body and the natural flow of energy.
This is more than just a beauty treatment as it helps improve health and well being. Natural lift facial massage improves the complexion and removes toxins and tension that leads to puffiness, lines and wrinkles from the face. All these symptoms can be relieved leaving you looking and feeling younger.
As energy blockages and connective tissue restrictions are freed oxygen, blood and nutrient flow to cells increases. Improved lymph flow boosts the immune system and helps remove toxins. The nervous system is stimulated inducing feelings of relaxation and reducing symptoms of stress.
With regular massage muscles are strengthened and toned. Furthermore, cell regeneration is increased delaying the appearance of aging and insomnia, eyestrain and headaches are relieved.
Newhaven Natural Facelift Massage: What to expect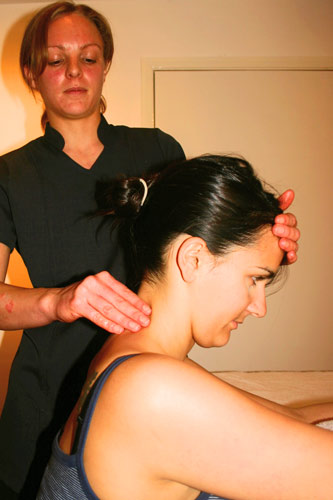 On arrival a consultation will be carried out to find out about your health and well being. This will highlight any focus areas as well as deciding how to adapt the treatment specifically to your needs. It also allows you to ask questions and for the therapist to determine whether a treatment is suitable. (Treatment may be unsuitable due to some medical conditions, please see contraindications page for more details).
You will be able to change in private, for a Newhaven Natural Facelift Massage it is best to remove your upper clothing. You can then lay on the couch under a towel to ensure your clothes stay dry.
The natural lift facial massage lasts for 30 minutes. At the start of the treatment surface dirt is removed from the skin. It is best not to wear any make up as this takes longer to remove and will take time away from the actual treatment. The therapist then ensures you are comfortable on the couch by stretching the legs and spine.
Different massage strokes are used to work on surface and deeper muscles, these techniques also include tapping on acupressure points. Once the facial massage is complete the therapist will stretch the legs and spine again allowing you to feel grounded.
At the end of the treatment you will be able to dress and then take a seat to have some water before going back out into the world.
Other complementary treatments
This treatment works really well as part of a facial and can be incorporated between cleansing and moisturising.
Stay at the Newhaven treatment room a while longer and enjoy a Swedish massage or reflexology treatment as well as the facial massage. Or if you prefer why not have a facial first so you get the full treatment of cleansing, massage and application of products.