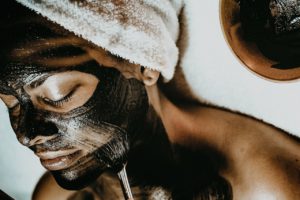 At Be Well With Shell all Newhaven facial treatments are tailored to the requirement of the individual. We offer a range of different treatment styles that will help you look better and improve skin health so that you feel better.
The products we use at Be Well with Shell are carefully selected. We use the Neal's Yard Remedies range of products. This range uses natural and organic ingredients that are ethically sourced. As a British brand they promote responsible packaging and sustainability.
Newhaven facial treatments
Be Fresh facials look at giving your home care routine a kick start and are great when your skin needs a boost in a short amount of time. Included in this express treatment: cleanse, exfoliate, tone, massage, moisturise.
Be Indulged facials are designed to treat specific concerns. Specific products can be chosen to meet your needs for that day such as hydration, anti ageing, brightening, and oil reduction. Included in this luxury treatment: cleanse, exfoliate, tone, massage, acupressure massage, oil, moisturise
We also offer Natural lift facial massage which is sometimes called facial rejuvenation of natural facelift. It is not a traditional facial beauty treatment rather it is a massage using a blend of Japanese and Indian techniques including acupuncture, lymphatic drainage, facial reflexology and muscle retraining. Natural lift facial massage uses the meridians of the face to balance the whole body and the natural flow of energy. Find out more about Natural lift facial massage.